You are currently browsing R R Dasgupta's articles.
The stats helper monkeys at WordPress.com mulled over how this blog did in 2010, and here's a high level summary of its overall blog health: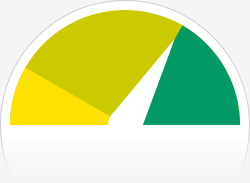 The Blog-Health-o-Meter™ reads This blog is doing awesome!.
Crunchy numbers
A Boeing 747-400 passenger jet can hold 416 passengers. This blog was viewed about 4,400 times in 2010. That's about 11 full 747s.
In 2010, there was 1 new post, growing the total archive of this blog to 8 posts.
The busiest day of the year was April 2nd with 42 views. The most popular post that day was The New Angels of Technology Entrepreneurship .
Where did they come from?
The top referring sites in 2010 were translate.google.com, apps.facebook.com, networkedblogs.com, logipi.com, and linkedin.com.
Some visitors came searching, mostly for caterpillar to butterfly, baby chick, caterpillar butterfly, caterpillar and butterfly, and broken egg.
Attractions in 2010
These are the posts and pages that got the most views in 2010.
1
The New Angels of Technology Entrepreneurship August 2009
4 comments
FIRST THANK YOU VERY MUCH FOR YOUR PATRONAGE. IT'S REALLY OVERWHELMING.
I'M TAKING THIS OPPORTUNITY TO INVITE ALL OF YOU OVER TO MY NEW BLOG – WHAT'S RELEVANT. WHAT'S NEXT. LOOK FORWARD TO YOUR CONTINUED CONVERSATIONS
The Indian Start-Up economy is on a high. When the going gets tough the start-ups get going. As an entrepreneur myself, I believe it takes a lot of grit to swim against the tides, sometimes brace against raging storms and stay the course. In their journey, every start-ups need community support and validation – more the better. The rhetoric around an enabling ecosystem has been done to death, so let me just get away from that and talk about some of the Doers who are leading by example.
Sun Microsystems has been one company which has been supporting Start-Ups. This Year the Most Popular Entrepreneur Challenge is being brought to you by Sun Start-Up Essentials and Your Story.in and being supported by a host of partners which include Mumbai Angel Network, Times Private Treaties, Aikon Labs, Morpheus Venture Partners, Yuva Magazine, Leverage – IIMA, EDC IIT Delhi, Clearpath Technology, LS Solutions and Startup Garage. Apart from the significant goodies that are offered by Sun Start-Up Essentials Program, what we see here is mentoring support, Media support and Technology support.
Your Story's value add is significant in it being designed as 100% Community Validation of Start-Up Value Propositions along with the sustained visibility of the start-ups that register for the Challenge.
In the words of Shradha Sharma– Founder of Yourstory. In,
"This is a unique contest in the fact that for the first time the winning metric is solely judged on the business acumen and networking abilities of the entrepreneurs. We are doing away with the more traditional competition parameters of judging business model viability, revenue growth rates, profitability and so on. The essence behind launching this contest is to celebrate and foster the spirit of entrepreneurship without passing any so-called expert views on the various business models adopted. The contest is completely online and one hundred percent community driven."
When the consumer is king there is no better validation of a product or service and it is they who fund the business in the long-run.
Aikon Labs as mentor partners sees its role as providing the platform for early-stage start ups to bring together their ideas and fund them with the skills and efforts of community members (in return of equity) to build a prototype which then qualifies for funding from traditional sources. Being online, it does not matter which part of the world the support comes from. Above all it can sustained over the entire life-cycle of the idea realization and leverage capacity (effort hours) that are available. Tapping the wisdom of the community from the word "go" is a great way to validate the value proposition.
There is a huge opportunity here for established companies to come to the table and support start-ups based on the merit of their products and solutions and its alignment to their Strategy. Leveraging thw wisdom and skills of Start-ups to power their own value propositions makes eminent sense.
If Start-Ups win, the established Companies win and so does the Country. We look forward to more such examples. To use the famous IBM line – "Stop Talking, Start Doing".
Hierarchy of Needs for Early Stage Technology Start-Ups
Following my post on "The Show Must Go on" where I did a take on the recently held Proto Event in Pune,I'd like to talk about the New Angels who are especially relevant for early-stage Technology Start-Ups
The role of Angels in nurturing Technology Start-ups in particular has been critical – not just in "funding" them but also in helping them accelerate their value propositions, helping them navigate the proverbial "valley-of-death" or "idea-to-prototype" stages and even guiding and validating the beliefs of the founders who have demonstrated skin-in-the game by bootstrapping their venture.
So when we think about what early stage start-ups need most, I'd say they are:
Validation of their idea which can come from individuals and communities – Market feasibility, Technology Strategy, Differentiation through Product features or Business Model
Sound Advice (it is therefore an absolute imperative that a few of these angels have hands-on experience in the relevant areas of technology and their go-to-market nuances)
Platforms supported by communities of like-minded people who can help fund those ideas with their skills and efforts in return of some equity.
A little money
Most often than not, the market feasibility does not receive the share of the right-brain (that it deserves) that result in failure of left-brain led products, that can be costly and fatal. I am of the view that having decided to go after a Product value proposition, it is an imperative that the founders adopt the Discipline of Market Research and put their dream-product to test against the findings that emerge. Additionally, some help is required in the business plan, legal and accounting areas. Physical workspace and funding, some have argued are important but I'd say this really depends on what kind of product the Founders are trying to build. And, especially for early stage Product Start-Ups a little money can go a long way.
The New Angels
Micro-Venture funding as a viable alternative to more traditional channels of funding has come of age. What is encouraging is the growth of such funds, whose philosophy of "spare-the-love-and-save-the-startup" seems to have augured well for those they have adopted.  What characterizes most of these Micro-Angels are :
Time Bound fixed cycles in which they choose start-ups, mentor and fund them
Small amounts of Funding (Spare-the-Love)
Here are some of the successful Micro-Venture Funds that are currently operating in the US and Europe, some with very distinct flavors:
Possibly one of the earliest in the game of seed and micro-funding, YCombinator combines deep insights of its founders, a great process of seeing through the possibilities and potential of new ideas, a 3 month cycle in which pretty much prepare the founders to a stage where they can present to potential investors. Their goal is tobe the preferred source of seed funding.They make small investments (rarely more than $20,000) in return for small stakes in the companies (usually 2-10%). The Founding Partners of YCombinator include Paul Graham, Trevor Blackwell, Jessica Livingstone and Robert Morris. Disqus & Posterous and several others companies were born out of YC.
TechStars is a mentorship-driven seed stage investment fund, operating currently out of Boulder, Colorado and Cambridge, Massachusettes, USA. Very selective in its approach, its accepts about 20 companies each summer (understand there were 397 applicants last season). They fund upto US$ 6K per founder, that is US$ 18 K max per company in return of 6% equity.
TechStars brings together the best and the brightest mentors in one place. Additionally they provide introductions and connections to potential partners and customers. Each company also has the opportunity to pitch during an investor event that we organize. Usually there are more than 150 VCs and angel investors in attendance.
Sproutbox presents a refreshingly different approach to funding start-ups. The team takes four start-ups at a time and pump around a quarter of a million dollars into each one over the course of ten months. In addition they also invest teams and resources and this is really different from the rest, as they are also a band of coders who are just not behind-the-scene but in-front-of-the-screen. Launched in 2009, they plan to start a new cycle every three months.
And there are several others which one can look at viz. SeedCamp, RemarkableWit, LaunchboxDigital
Back home, there has been some activity in the micro-funding area and a lot more needs to be done.
iAccelerator, an initiative by the Center for Innovation Incubation & Entrepreneurship (CIIE) at IIM Ahmedabad offers a program to incubate and mentor  entrepreneurs.It says that it requires "the founding teams to live and work near their location in Bangalore from December 1, 2009 to April 1, 2010." They invest upto 5 Lakh in participating companies and typically ask for 5 – 10% of equity in return for our investment of time and money. iAccelerator is an initiative by Center for Innovation Incubation and Entrepreneurship [CIIE] at IIM Ahmedabad. The 2009 Winter Edition shall be run jointly by CIIE and UpStart.in, a micro-venture fund based in Silicon Valley.
Originally Bangalore based and now Chandigarh based Morpheus Venture Partners has been visible and active. Sameer Guglani & Nandini Hirrainiah now been joined by Indus Khaitan. A slightly dated (September, 2008) post on Mashable.com titled MVP – "India's YCombinator" – Announces 7 New Startup Investments", will tell you what they do.  I do not have an update of their current funding model and I will ask Sameer to fill this void.
Pune Tech Angels
Still in its formative stages, Pune Tech Angels Protagonist, Freeman Murray has a refreshingly different view to his new fund. He founded Upstart.in and is currently engaged with the i-Accelerator Program out of Bangalore. Hear what he has to say about Pune Tech Angels

What Freeman is talking about is funding to the tune of Rs. 3-5 lakhs per venture, and bringing down the threshold level of Rs. 50K per investor. He is also a firm believer in the process involved in selecting and bringing up early stage start-ups and already has significant experience.
Aikon Labs has been helping early-stage ideas transform to products though community funding of efforts and skills.
Freeman says, "it would be great to feel out how we can use your tools to help connect and organize young entrepreneurs with early stage angels who are interested in working in a specific field … I think your tool could be nice for helping manage the process at a more fine grained level which I believe angels at least would like".
Early stage start-ups require several iterations, in multiple areas be it their idea itself, business plan, marketing strategy, product architecture and by enabling them to connect, collaborate and co-create innovative solutions using an online platform, we help not only bring down the costs but also provide visibility and sustainability to ideas . By stage-gating ideas through defined processes, their work flows can be dovetailed with those of the product-life-cycle-management, resulting in superior outputs.
The other key ingredients for success I see for Pune-Tech Angels is the involvement of Mentors who understand technology, people who have been there, done that. The investor community has already seen what kind of ideas and talent reside in the city of Pune. This coupled with availability of technology professionals with skin-in-the-game, if leveraged intelligently could be a win-win for all stakeholders.
So next time you have as little as 50K to invest, think twice before calling your stockbroker – the stocks start-ups you've been waiting for could well be right here in Pune.
Freeman can be reached at freeman@pobox.com.
Last week on Saturday, I was consumed in one of the best events I have seen in Pune – Proto.in. In its 6th Edition now, Proto provides a platform for showcasing Technology Product StartUps. Vishal Gondal of India Games has covered the Show on his blog Startups Rock at Proto.in, Should Techcrunch50 & Demo look at India? In his "what-rocks" and "what-sucks" style, he put together a great post on the Start-Ups and the event on the whole. So I will attempt to cover some of the other aspects that are worth their mention.
Here is a great video – Courtesy ET Now – Starting Up which captured the moments of truth at the event
Behind the Show
An event of this proportion needs a world-class venue and guess who came to the aid of the Start-Up nation – Dr. Anand-Deshpande: Managing Director-CEO of Persistent Systems Limited. In more ways than one, I believe that the Persistent Infrastructure and the co-operation received from them has set a new benchmark which Proto will find difficult to match in their coming editions. Thank you very much Anand. May your tribe grow.
As a participant and a volunteer from the Pune Start-Up Community, I met quite a few known and unknown faces. Syed and Sukumar the pillars behind the Event and yet their humility strikes you (a common Indian trait which is so uncommon these days). The energetic Ravi-Shankar – Co-Founder of Proto.in, who seemed to have his cursor on every aspect of the event. VC-Karthic, the all-in-one Event and Media man, hustling, directing and innovating-on-the-fly the proceeds to perfection. Sudhir-Syal from Proto and ETNow was the lifeblood for the interviews and coverage of the event. Shradha-Sharma from Yourstory.in anchored the sessions on Intellectual Capital as well the very useful session on Angel Investing by Mumbai Angels. Navin Kabra of PuneTech was the one who lighted the fire by first posting a "Call-to-Arms" saying "Give us 5 reasons why Proto should be held in Pune" and then excited the volunteer force in Pune. Arun-Prabhudesai of Hover to whose credit goes ticket sales, last-minute-request-management skills and the memorable dinner at Post 91. Unmesh Mayekar of Sadakmap.com another enthusiastic volunteer who managed the Registration among other things. The quiet curator of POCC (Pune Open Coffee Club) – Santosh-Dawara Co-Founder of Dubzer.com, who has been doing great work energizing the start-up community in Pune. And ofcourse the Pune Volunteer Team who surpassed every expectation. A big to Thumbs Up to all of them.
At the Show
Dr. Ganesh-Natarajan – National Committee Chair : IT & ITES at CII connected with the audience egging them to stay focused on product innovation. He also dispelled some of the common myths surrounding government support and funding. He pledged his personal support to any start-up seeking help from the government and industry associations like CII. Ganesh talked to quite a few enthusiasts off the stage and we look forward to his continued guidance in our engagement with the government and CII.
On the Mumbai-Angels Panel, I was personally motivated hearing Sasha-Mirchandani. 'Be willing to adapt but once you have decided to run for it, stick with it and you shall succeed". "There is need for more angels in India, currently there are only two – Mumbai Angels & Indian Angels – not enough" he said. "Every time I hear someone wants to start an angel fund, I am the first one to hop on to a plane to go out there and help ", he concluded. Sasha's enthusiasm for Start-ups is contagious and his commitment palpable.
The Sideshow
During the event I met and talked with several youngsters, many of them nurturing an idea, some standing at the threshold of taking the plunge and a few who have taken it and swimming with or against the tides. Clearly the issues are significantly different in each stage of a start-up's evolution including sectoral issues that need to be addressed.
I was fortunate to have cornered a motley crew of start-up evangelists to put some of these issues on a feedburner. Freeman Murray – Founder Principal of Upstart.in said, "The needs of Product-Start-Ups are significantly different from others. Product Start-Ups need funds to sustain the development effort much before they get to see their first customer". Its great to know that Freeman along with others have initiated PuneTech Angels (something I am writing about in a subsequent post). Navin talked about the need to segment by areas of technology and the significant difference between Mentor and Advisory roles. Manak Singh – Executive Director of TiE, felt that  entrepreneurs need to stay grounded on their purpose and mentoring could play a significant role in guiding the course."Funding itself is seen a major of the success. Such shows maybe creating these expectations in start-ups before the necessary groundwork is done by them", said Naru Narayanan of Nett10 Digital.
It was quite clear that while the challenges for start-ups beyond a certain stage would certainly be around "Go-To-Market" there are still significant support requirements in the "Idea-to-Prototype" Phases. If these issues were to be addressed we needed multiple mechanisms and entities to come together.
After the Show
In the backdrop of the discussions, I am putting forth a few questions that I feel are important for us to seek answers to for the road ahead:

1. How do we take events like Proto.in to their next level and leverage them better? Get active participation from the Government, established companies and industry associations. Engage actively with these entities to collaborate and create larger value propositions. Most importantly, translate rhetoric to action.
2. How do we showcase Start-ups on a sustainable basis ? I think YourStory.in led by Shraddha is doing a great job providing focused and sustained visibility to Entrepreneurs. She can take her proposition to the next level, tracking successes, failures, valuation, spin-offs etc.
3. How do we support early Stage Start-Ups? India as a country needs thousands of ideas and Capital in itself cannot become a bottleneck for nurturing them– Aikon Lab's Open Platform  PlanetAikon does just that by helping leverage skills and efforts from communities to fund ideas in their early stages in return for equity.
4. How can we work better with  Angels and VCs? How do we understand their expectations, processes and areas of focus and articulate a process to provide a window to meet those expectations and realize their funding aspirations?
There is huge energy in the system. Imagine what a combination of POCC, PuneTech, Pune Tech Angels, PlanetAikon, YourStory, Mumbai Angels and Proto along with other ecosystem partners can do!
What we need now is some concerted action because the Show must go on.
What do you say and how can you help?
Who is Powering Your Ideas?
So, who powers your ideas?  In yester years one thought of Inventors and Ideators as lone rangers who transformed their concepts to finished works all by themselves. The facts behind these assumptions have however been questioned. To quote Clay Shirky (Here Comes Every-Body)" We are so natively good at group effort that we often factor groups out of our thinking out of the world. Many jobs that we regard as the province of a single mind actually require a crowd. Michelangelo had assistants paint part of the Sistine chapel ceiling. .. Even writing a book, famously solitary pursuit, involves the work of editors, publishers and designers; getting this particular book into your hands involved additional coordination amongst printers, warehouse managers, truck drivers, and a host of others in the network between me and you. Even if we exclude groups that are just labels for shared characteristics (tall people, red-heads), almost everyone belongs to multiple groups based on family, friends, religious affiliation, on and on".
Central to enabling Ideas is providing an Architecture of Participation (read Tim O'Reilly). The diversity of aspirations (as demonstrated Clay) lead to convergence of purpose (as we see with examples of the world wide web, linux, and amazon which were driven by passion of individuals to make it happen along with economic incentives in certain cases).
Making Ideas Happen – A Platform for Co-Creation
There have been of late some great initiatives like the TATA-NEN Hottest Start-Ups and Economic Times Power of Ideas, that encouraged ideas from grass root levels to stand up and get counted. In case of the Power of Ideas Initiative, 1000 have made it to the shortlist and over 8000 others who have not.
It's not enough to create buzz but to ensure that the buzz translates to solutions that can create value and generate wealth. For those that have as well as have not, what is required is a hive for Co-creation. Clay Shirky provides a great analogy – "Though the hive is not part of any individual bee, it is part of the colony; both shaped by and shaping the lives of its inhabitants. The hive is a social device, a piece of bee information technology that provides a platform, literally for the communication and co-ordination that keeps the colony viable. Individual bees can't be understood separately from the colony or from their shared, co-created environment. So it is with human networks; bees make hives, we make mobile phones".
Start Doing. By providing a platform for sharing and most importantly executing ideas, we can realize these ideas with the help of a community. PlanetAikon is providing that hive and platform for Ideators and Contributors to come together to realize their ideas. Here you can create your own Idea Spaces, bring in your team, publish your Idea, and get validation from others and mentoring from experts. Using the best of breed Web 2.0 tools on a single platform (instead of having to navigate different platforms), you can collaborate and co-create your solutions. This hive not only creates buzz but helps translate that buzz into action
We are currently offering all of these for FREE, because we sincerely believe the "bee-in-your-bonnet" deserves a shy at your destiny on your own terms.
Musicians are very busy people. Busy because they are creative and it takes a lot of hard work to compose and publish music that their fans listen to. Add to that the endless discussions on patents with lawyers, the award functions to attend to, the distribution and endorsement deals to be signed and the advances to be secured; there is really very little time to listen to what their fans are telling them let alone involve them in co-creating new experiences. That kind of flies in the face of what a musician is supposed to epitomize – connecting with, listening to and drawing inspiration from their paying public.
There is symmetrical irony in the fact that the legacy mindset of the music industry of ownership and control has in fact laid the foundations of "peer-to-peer" music which now threatens the very existence of CD sales. Add to that the fact that except for some discontinuous campaigns against piracy, precious little has been done to involve mainstream listeners in experiences beyond the gigs and ringtone downloads. The "paying" listeners are expected to pay for the gigs and the tracks and that money (or large parts of it) are likely to be used by musicians to be on the top TV Channels – a dichotomy that does not hold up in the halls of reason.
Musicians identify well with record sales and airtime on radio channels. They are yet to learn about rallying the support of communities of music fans who connect with each other based "their" genre of music or "their" favourites, "their" gigs and "their" personalities. These communities create buzz by sharing their own experiences, vote and rate gigs and tracks, create playlists of their favourites and in fact help co-create the brand that musicians seem to find difficult to do, by running after yesterday's mechanisms.
The fact is that it is the listener who now directs the playlist of her own station. History bears testimony to the fact that no regime that denied participation of customers in any industry has ever lasted, and players who do not view this as "clear and present danger" will sooner or later land up making way for new paradigms that they didn't see coming (e.g. the demise of proprietary software architectures). There ought to be a smarter way of doing things. Something, that is more "inclusive of" and "rewarding for" the "listeners".
There could not be a better time than now to for musicians to invest in a proper strategy. A strategy that enables them to find, connect and lead groups of followers by providing a platform for their collaborative experiences. This is obviously not a "knee jerk, back-of-the envelope, let's do Facebook" plan that happens and then just fizzles out. In fact it was painful to see a leading Indian Band have 286 followers in FB with little or no growth, let alone meaningful conversations, in the last 3 months. It is about defining objectives, articulating viral initiatives and investing in them till results are realized. It is about realigning their initiatives to include others that are more responsive to the current moments of truth. There is huge opportunity in leading the way music is heard, experienced and promoted – by co-opting the experiences of communities.
Now back to the title of this post. I am an ardent listener (read follower) of Bob Dylan. Apart from being one of the most prolific artists of all times, what impresses me most about this forever young poet, singer and musician is the way he uses social media to his and his community's advantage. Bobdylan.com engrosses you in its magically crafted content (simple yet intriguing), entangles you by rewarding you with a track from his latest album when you sign-up, and finally enmeshes you by allowing you to post your profile, create your playlists and publish your own blogs and create buzz with other Dylan aficionados. Although separated by several thousand miles from where Bob is, I feel a sense of connectedness and involvement. In way I think Bob has answered his own question "How many miles must a man walk down?" .. "The answer is blowin'" … in the Web.
And the Indian Music Industry would do well to listen up, before the Hard Rain starts-a- fallin'.
The din around start-ups is reaching unbearable decibels. Cautious optimism seems to be the flavour of the season despite the darkness of recession looming large in every possible industry and region. There is frenzied dialogue in communities on the dos and don'ts, about incubation, about angels. The situation has become somewhat like the Alice in Wonderland's mad tea party but like in the story one hopes that Alice 2.0 would emerge the winner with her questioning the fundamentals, knowledge and finally asserting as a victor (not a victim) of her circumstances.
It is about seizing the opportunity as against surrendering to circumstances. It is about innovating the way in which your enterprise can be built.
I was reading a slightly older but nevertheless authoritative and brilliant post by Marylene Delbourg-Delphis on Startups-Starting during a recession. I would like to build on some of the wisdom that Marylene brings to the table on her blog:
3 things that she mentions upfront are written across the wall:
1.      Angel financing has dried
2.      A slowing economy has reduced near term growth expectations
3.      Venture Capitalists are focusing on their "portfolio" companies
Build the leanest possible organization
Leveraging friends and other sources of organized "pay-for-skills" sites makes sound business sense. Add to that the potential of leveraging a community of talented contributors whom you can co-opt on a "return on efforts" basis – i.e. pay for efforts or trade an affordable percentage of equity for helping you transform your ideas into products. Building your network of Contributors as against adding full-time headcounts to your organization is an option you need to weigh out. It would in my sense be better to err towards "building adaptability" versus bringing up "another-brick-in-the wall' enterprise.
Issues around Trust can be addressed by exploring means for validating identities and reputation available both in online and offline formats coupled with simple yet encompassing Teaming Agreements which help protect your IP.
There could be no better time for investing in your ecosystem of Contributors and other Ideators. This is simply because availability of talent and capacity is at an all time high now. And, so are the appetite for co-creation and the available attention span for new ideas.
The key question that needs to be answered for those you partner with is : Does it help them realize their aspirations?. Unless the WIFM (What's in it for me) Factor is addressed upfront it can lead to uncalled for misunderstandings down the road.
Generate Revenue
Following the early beta approach made famous by Google, one has to be ready to capture monetization and revenue opportunities during the early stages. These could include independent components you have built for your product or exploiting partnering opportunities with another product which compliments yours. We were in discussion today with an Identity and Reputation Solution Provider and saw great sense in partnering with them for our Community Powered Innovation Platform. Our platform which lends itself to Innovation by leveraging a Community of Ideators, Contributors and Sponsors is right now seeing significant potential use cases in areas we had not thought about and promise immediate revenue streams. "While you reach for the stars don't forget the pearls at your feet"
Less is more Talent and Deeper company culture
I couldn't agree with this more. Tying revenues to headcount is sure death formula, especially for Startups. Starting with your close contacts you can leverage whole communities to rally around your value proposition (don't forget the WIFM Factor). It is important to think of an "extended enterprise" right from the word Go. If you can inculcate a culture of working beyond boundaries from day one the chances of your success are greatly enhanced because then you are no longer dependent upon the proverbial gurus "inside" your enterprise or garage wherever you start from.
Gaming the Recession
What are also becoming evident are the convergence and the need for social skills in building our enterprises of tomorrow and the key requirement for a more "inclusive" model of partnering to build them.
Just as the abundance of capital (and the resultant carelessness) of the dotcom era has taught us hard lessons, the current environment of scarcity will also teach us how to realize our goals.
Whatever be the challenges, the audacity of enterprise will always find a way to win the elections to our collective futures.
The economic slowdown and resultant killing fields of un employment are here. Pink slips, voluntary sabbaticals and pay-cuts have become an order of the day. Yet history has shown that some of the biggest stars were born out of such times – names like Google, CNN, Walt Disney and several others immediately come to the fore. Indeed these companies and several other entrepreneurs have shown what it takes to realize an idea by often sailing on uncharted waters and most importantly how to turn seemingly insurmountable odds in their favour. Read the rest of this entry »